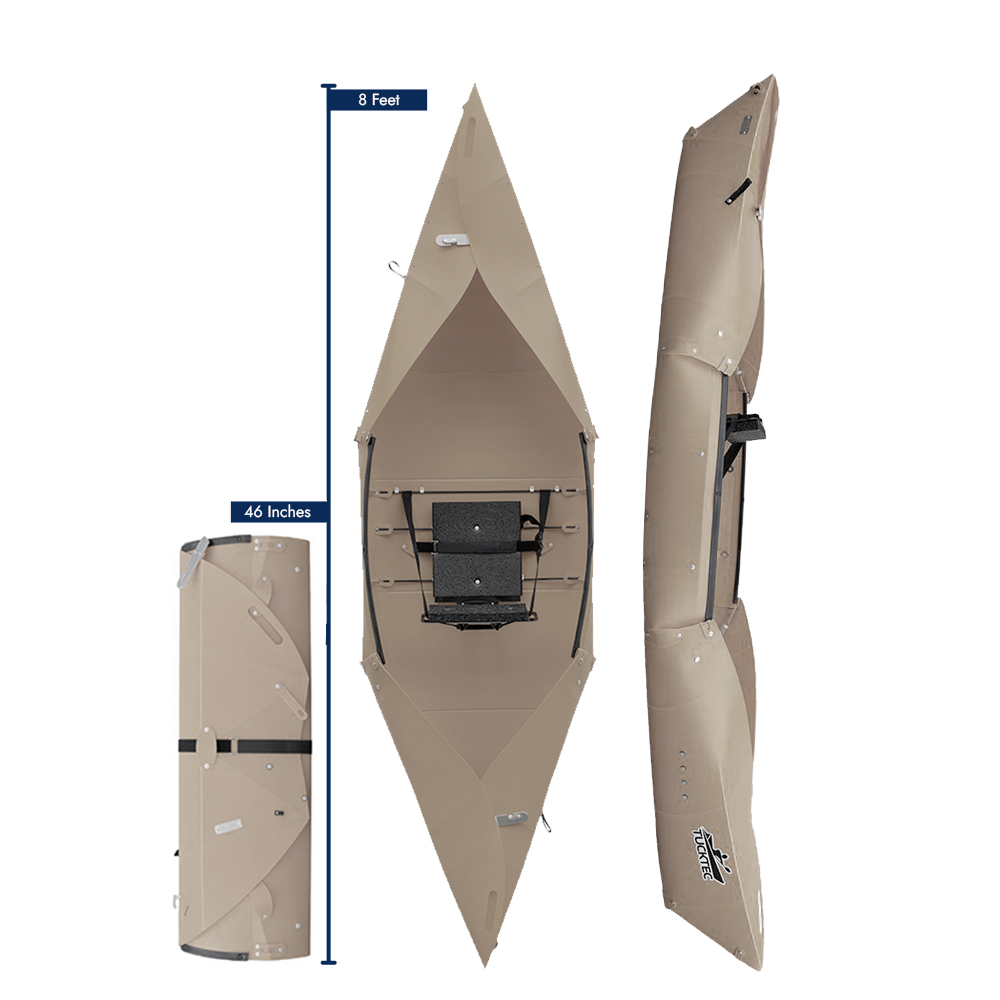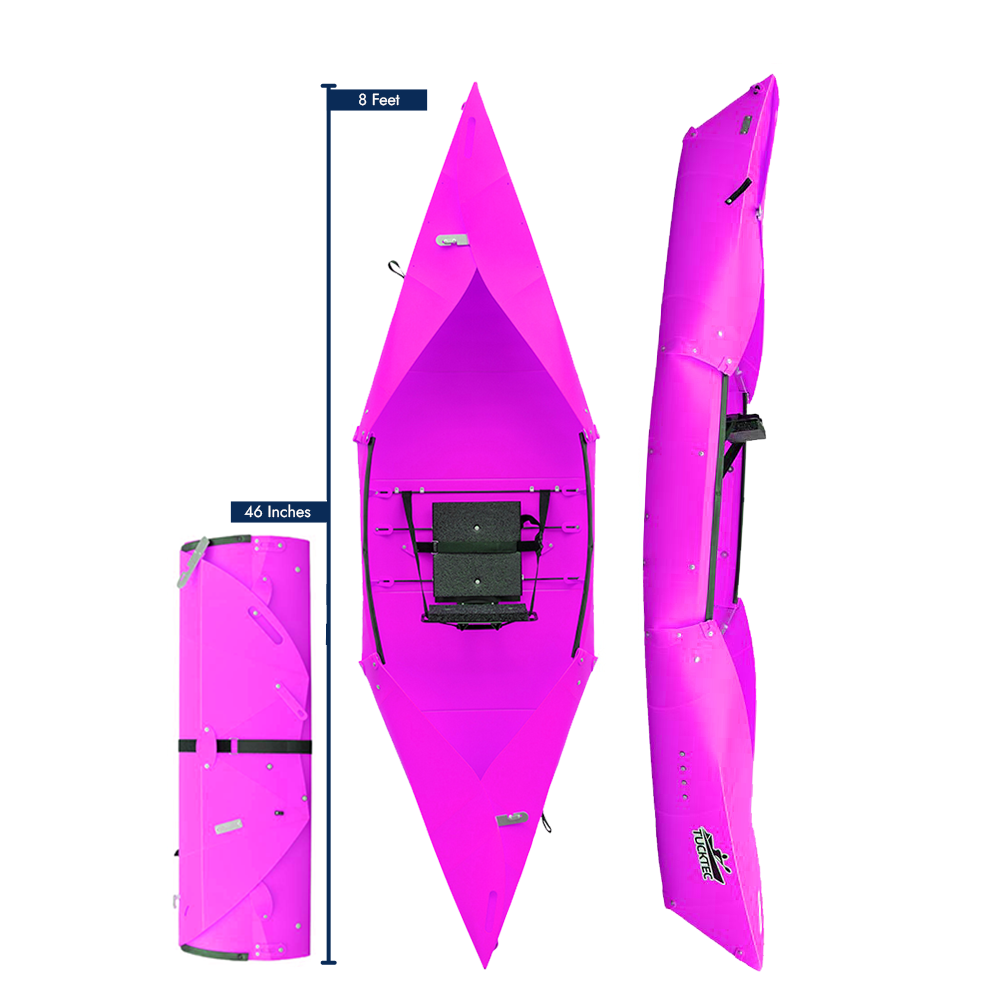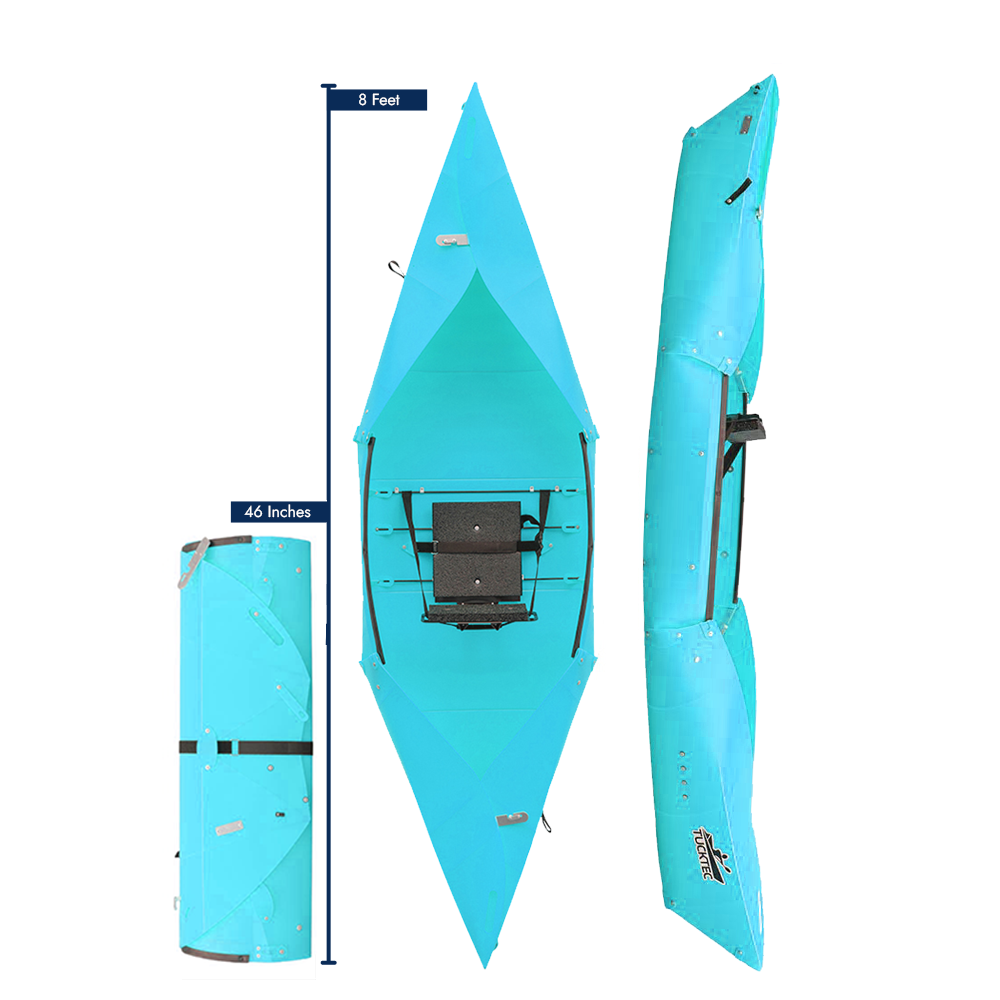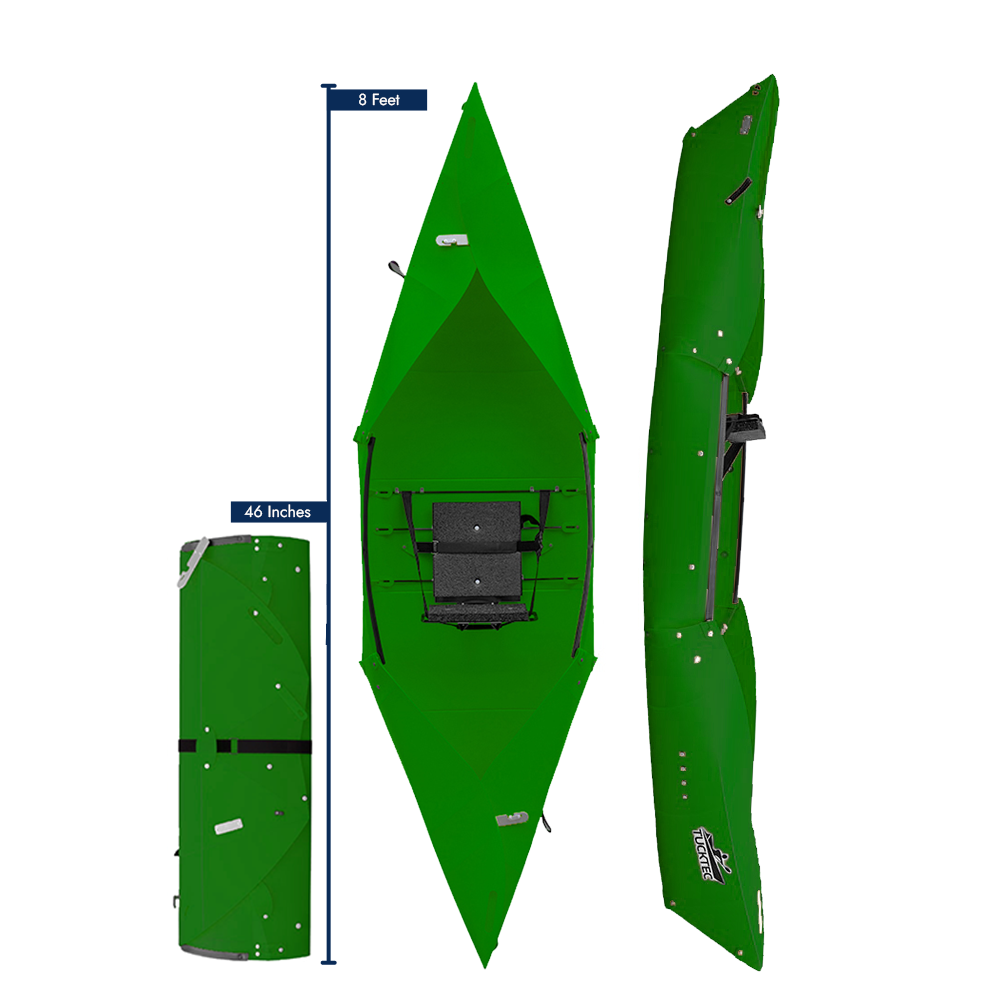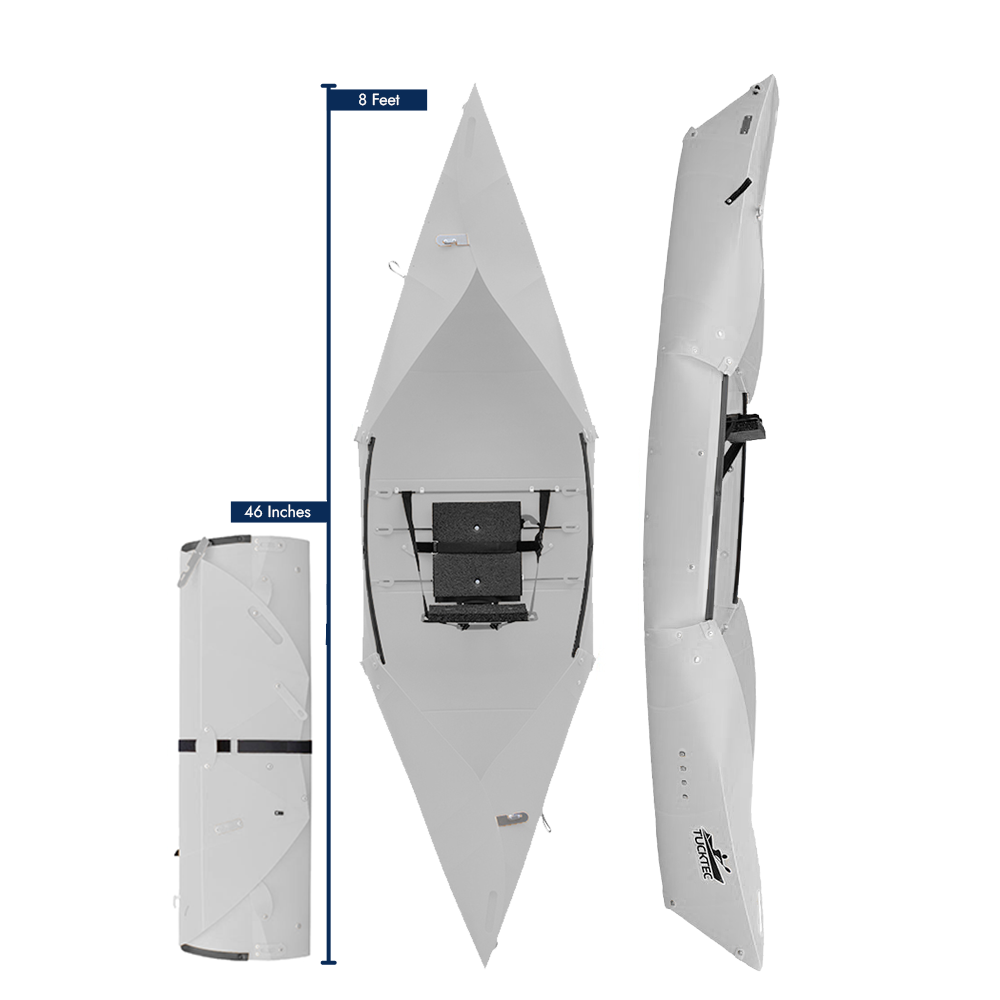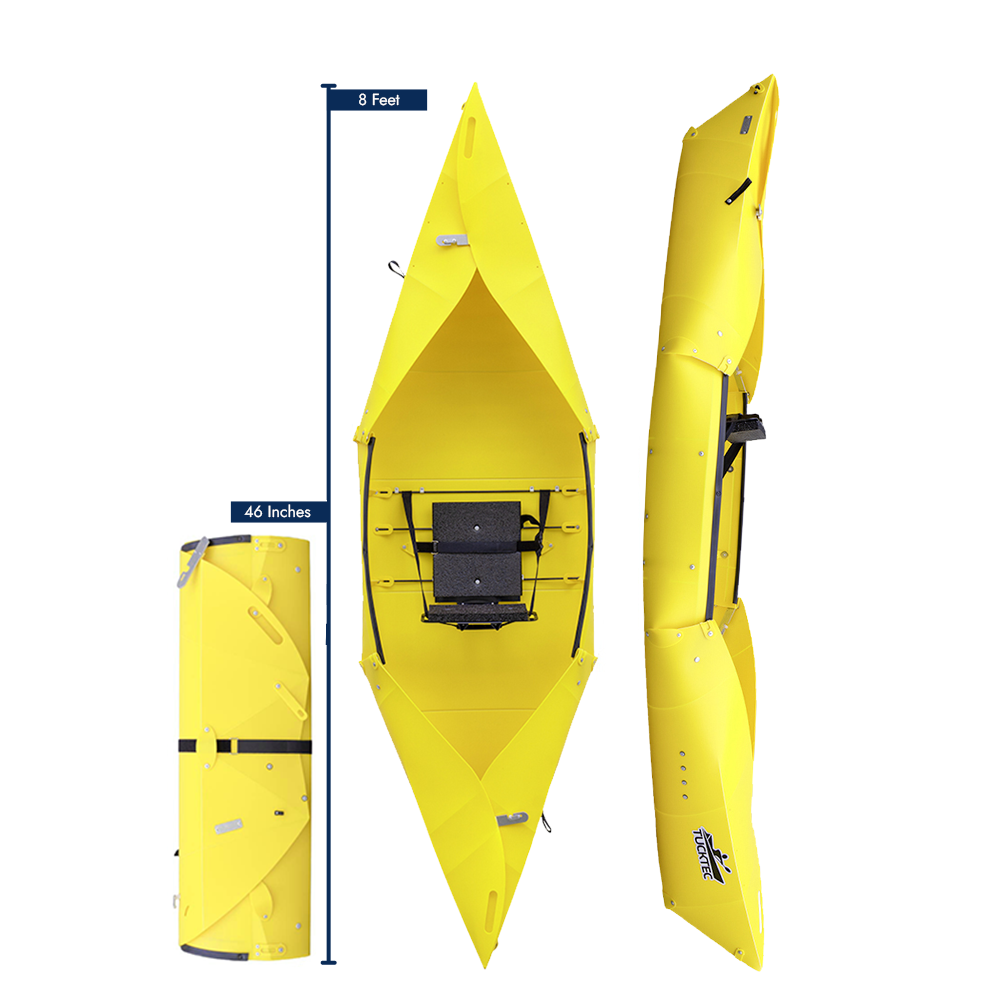 2023 TUCKTEC 8' FOLDING KAYAKS
Regular price
132,800.00 AMD
Sale price
132,800.00 AMD
Regular price
158,500.00 AMD
Tax included.
Buy Any NEW Kayak Today & Get a Free Paddle (Value US$35)
While Supplies Lasts - Automatically applied in Cart!
Weekend Free Shipping Offer Ends:
8' Lite
Solid Hard-Shell Kayak With Adjustable Back-Support Seat and Handles
8' Pro
Solid Hard-Shell Kayak With Adjustable Back-Support Seat and Handles , Adjustable Skeg (fin), Tie-Down, Adjustable Foot-Rest
Recommended Accessories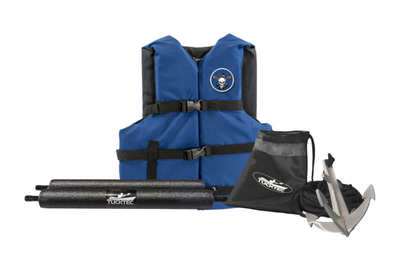 Essential Power Pack for 8' Kayak
19,400.00 AMD
35,300.00 AMD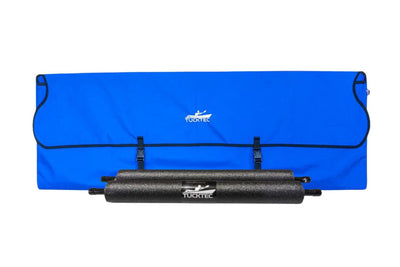 Product Safety Bundle
25,400.00 AMD
36,100.00 AMD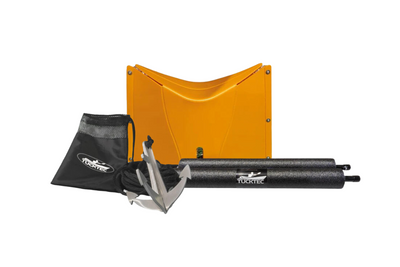 Fishing Bundle
28,000.00 AMD
34,400.00 AMD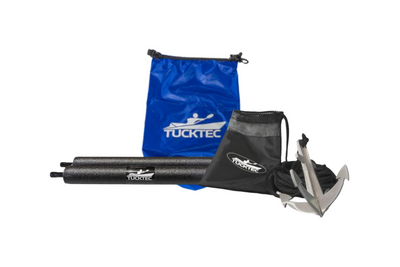 Outing Bundle
23,700.00 AMD
32,300.00 AMD
Full Boat Bundle
55,500.00 AMD
78,200.00 AMD
Tucktec Canvas Carry Bag
21,100.00 AMD
32,300.00 AMD
1lb Aluminum Folding Grapple Anchor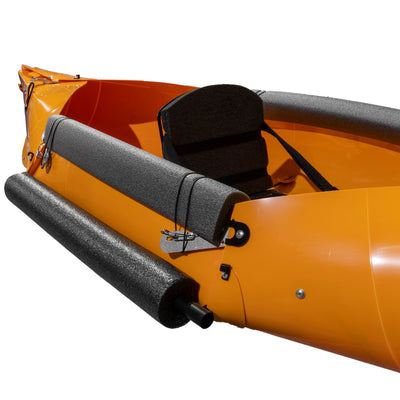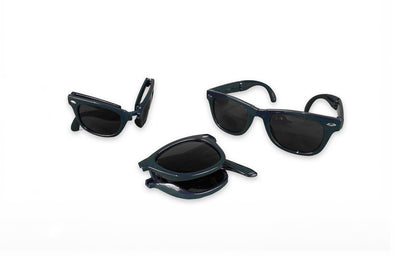 Full-size Hard-shell Kayak
When Assembeled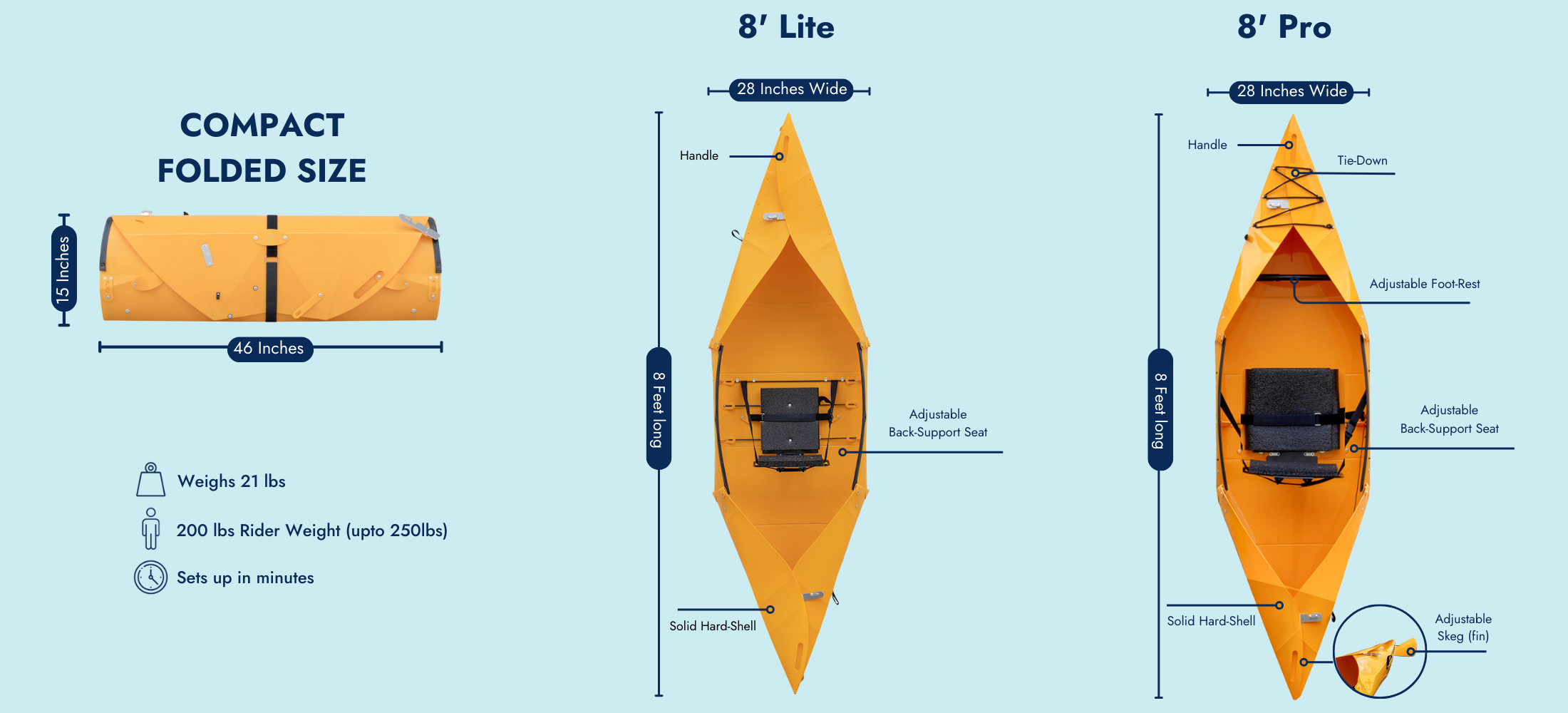 PERFORMS LIKE A REAL HARD-SHELL
KAYAK
| Feature | Description |
| --- | --- |
| Weight | Total Weight of kayak is 21 Ibs |
| Capacity | Total Capacity of kayak is 200 Ibs |
| Portable (Entire Folded Package) | Weighs only 21 pounds |
| Affordable | As compare to others |
| Easy to Assemble | Can be assembled in few minutes |
| No Tools Required | Very easy to setup |
| Coast Guard Approved! | Rated for 1,000's of Folds |
EXPLORE MORE

>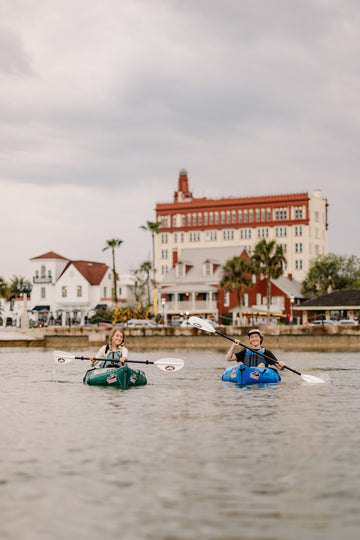 FREQUENTLY ASKED QUESTIONS
How much does it weigh folded up?
What is the capacity?
200 pounds of distributed weight. The recommended maximum single passenger weight is 200lbs (90.78kg).
What is the length & width assembled?
The length is 8 feet (243.84 cm). It's 28 inches wide (71 cm).
Do the folds wear out?
The material has been formulated to last for thousands of folds. All fold lines are reinforced.
Is it some sort of fabric?
No. It's a solid 1/8 inch thick plastic sheet. In fact, when assembled it feels and performs just like a standard hard-shell kayak.
What happens if it hits rocks?
The Tucktec Folding Kayak can take the same abuse as a standard hard-shell kayak.
More Questions

>