HARD-SHELL FOLDING KAYAK

LIGHT-WEIGHT
COMPACT FOLDED SIZE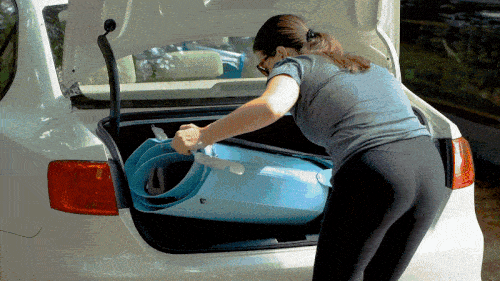 QUICK & EASY SET-UP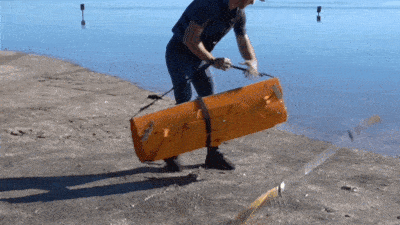 • WEIGHS ONLY 28 POUNDS
• SETS UP IN A FEW MINUTES!
• DURABLE HARD-SHELL DESIGN
kayaking
BUILT FOR PERFORMANCE
• TRACKS STRAIGHT
• MANEUVERS GREAT
• GLIDES ACROSS THE WATER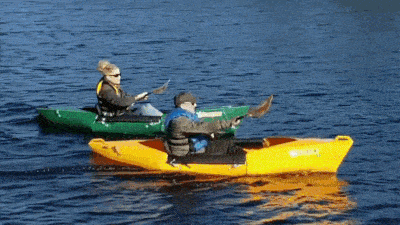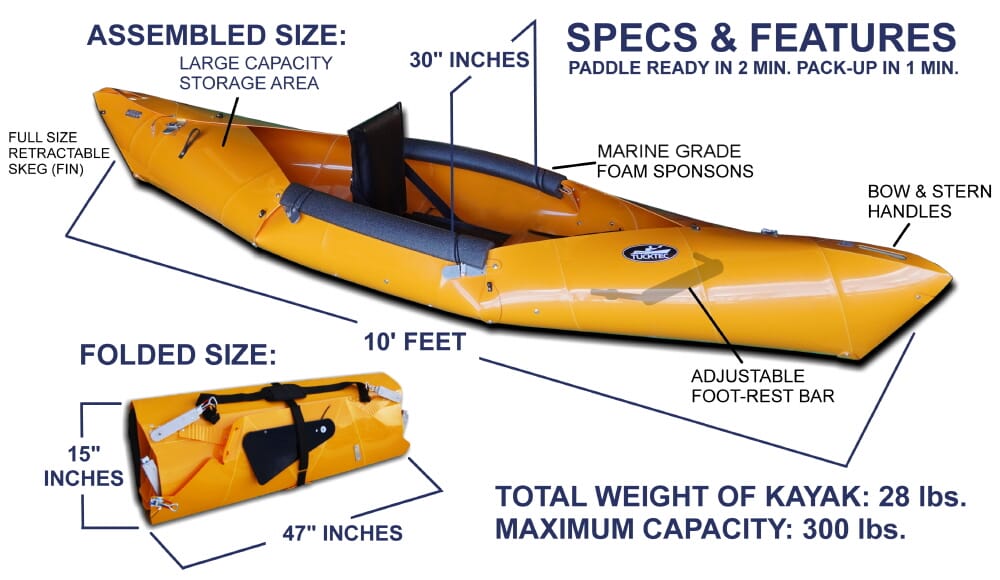 LIMITED TIME OFFER!
GET ONE FOR $350 $450
GET TWO FOR $650 $900
GET THREE FOR $975 $1350
PACK IT UP
QUICK & EASY




STOW IT
ANYWHERE



engineering
MADE TO TAKE A BEATING
• WILL NOT CRACK OR PUNCTURE
• A REAL HARD-SHELL KAYAK
• THIS IS NOT A FLIMSY INFLATABLE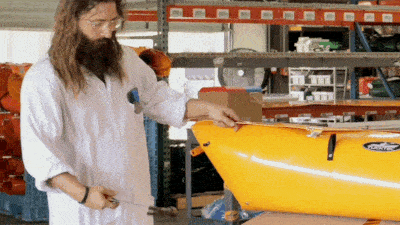 RATED FOR 1000's OF FOLDS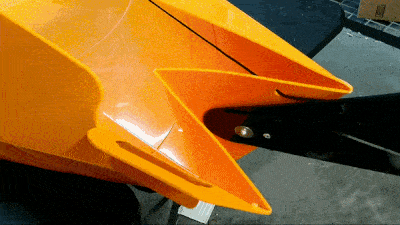 STABLE ENOUGH
FOR BEGINNERS




AVAIALBLE IN
MANY COLORS



• MAXIMUM CAPACITY 300 lbs.
• PERSONAL PASSENGER WEIGHT 250-280 lbs.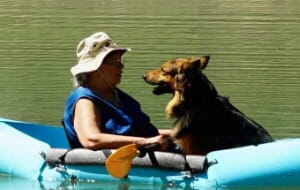 CAN BE USED WITH PETS/KIDS AS LONG AS CAPACITY DOES NOT EXCEED 300 lbs.
• NOT FOR USE IN WHITEWATER
• NOT FOR USE OVER CLASS 2 RAPIDS / RIVERS
• PERFORMS BEST IN FLAT-WATER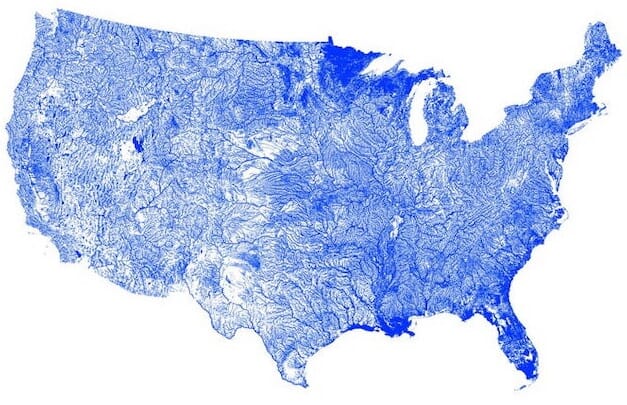 Map of US navigabe waters
80% of which are Tucktecable.
We will replace or repair any issue that prevents you from using
your Tucktec Folding Kayak for at least 3 YEARS.
You have 90 days to try out your Tucktec Folding Kayak.
If after your first try you do not like it we will gladly take it
back for a full refund (less shipping).
store
FAMILY BUSINESS

volunteer_activism
COMMUNITY FOCUSED

compost
ECO-FRIENDLY

local_shipping
FAST SHIPPING!

security
SECURE PAYMENTS

phone
855-TUCKTEC

support_agent
ONLINE SUPPORT

• No extra space to store
• No Roof-rack needed to carry
• MADE IN THE USA
• No more RENTING Kayaks
• Packs up like Camping Gear
• Quick & Easy Set-up
• Lightweight and Durable
• Fits in the trunk of any car
• Kids & Dogs ride along!
• Will not POP like an Inflatable


• Adjustable seat
• Snap-up tracking fin
• Lots of legroom
• Wide flat bottom
• rated for 1000's of folds
• Weighs only 28 pounds
• 300 pound capacity
• 3-year warranty
• 90-day return policy